Gibson Awarded NASA Public Service Medal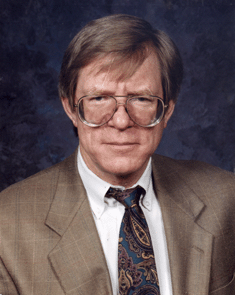 William C. Gibson, assistant vice president of the SwRI Space Science and Engineering Division, has been awarded the NASA Public Service Medal, the highest level of award available to a non-NASA employee.
The NASA medal honors Gibson's successful management of the $150 million Imager for Magnetopause-to-Aurora Global Exploration (IMAGE) spacecraft program. IMAGE, the world's first "space weather" satellite, captures the once invisible interactions between the solar wind and the Earth's magnetosphere. Gibson also has been extensively involved in supporting the NASA Explorers Project Office in the organization and execution of mission reviews for the last two years, a fact that contributed to the award.
Gibson has been an SwRI employee since early 1978. Since that time, he has led or contributed to the successful development of space flight instrumentation and avionics for more than 40 missions. His areas of technical expertise are spacecraft control and telemetry systems.
Contact Gibson at (210) 522-2700 or wgibson@swri.org.

---
Curators
Dr. E. V. Bell, II, ed.bell@gsfc.nasa.gov, +1-301-286-1187
NSSDC, Mail Code 633, NASA Goddard Space Flight Center, Greenbelt, MD 20771

Dr. D. R. Williams dwilliam@nssdc.gsfc.nasa.gov, +1-301-286-1258
NSSDC, Mail Code 633, NASA Goddard Space Flight Center, Greenbelt, MD 20771

NASA Approval: J. L. Green, james.l.green@gsfc.nasa.gov
Rev. 1.0, 12 February 2003, DRW